A wedding can be the most important day of one's life, and yet, the planning of the wedding can create stress, fear and uncertainty. Using hypnosis can release stress and bring you back to balance, to refocus your attention on the love that initiated the wedding. This allows you to enjoy and be present in this wonderful celebration of your new life together.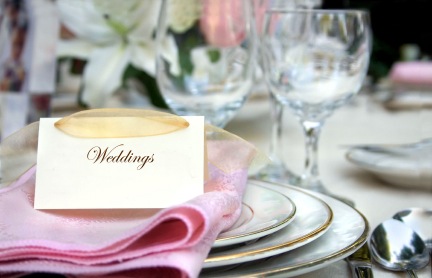 "A dear friend of mine recommended Kathe when I was suffering anxiety about my upcoming nuptials. I met with Kathe one week prior to my wedding and she expeditiously recorded a CD, which my fiancé and I listened to every night before our wedding day. It brought such peace to us both, and reminded us of the reasons we were getting married in the first place. When I walked down the aisle, I can truly say I was 'in the moment,' very at ease and serene, and I have Kathe to thank for it!" — Jenny D
Invest in self-support, to enjoy your wonderful occasion to the fullest! Call (949) 515-4440 for a free hypnosis consultation or visit the Contact page. My office is located in Newport Beach, Orange County, and I proudly serve all Southern California communities.