Hypnosis used pre-surgery can positively affect your feelings, experience, and outcome when going to the dentist, doctor, or hospital. Patients prepared with hypnosis maintain lower heart rate, have lower blood pressure, and need fewer anesthetics!
Pain can be lessened and eliminated (and the anxiety associated with it); and faster healing is promoted. Hospitals, insurance companies and doctor's offices use the benefits of hypnosis as it creates relaxed patients; minimizes or eliminates drugs, speeds up healing in the body; which results in successful procedures, satisfied patients, and shorter hospital stays.
Cosmetic surgery
Dental procedures
Medical procedures
Pre-and post surgery
White coat syndrome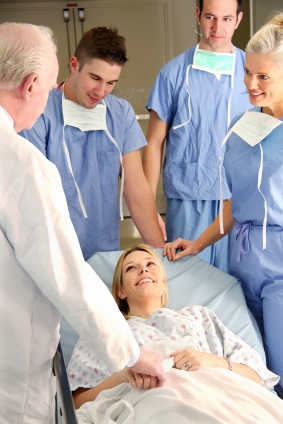 "I was unusually calm when I went in for my surgery thanks to preparing with hypnosis. I've never liked medical procedures or hospitals, but I came through great and healed in record time!" — John
Be calm, confident, and boost your healing ability! Call (949) 515-4440 for a free hypnosis consultation or visit the Contact page. My office is located in Newport Beach, Orange County, and I proudly serve all Southern California communities.